His Holiness Sri Sri Jagadguru Kanchi Kamakoti Peetathipathy Sri Jayendra Saraswathi Swamigal laid foundation at Anandasramam, Meyyanur on 30-5-82. The land was leased to Sri Vidya Mandir Association by Anandasramam Trust of Annan Thirumaliar, Shevapet, Salem-2. The School was opened on 17-6-82. The new main building and subsequently another new building at Anandasramam were declared open by his Holiness Sri Sri Jagadguru Bharathi Theertha Swamigal, SaradaPeetham, Sringeri


ALWAYS DO MORE

Teaching
Methodology
We are committed to provide Child Centric environment and innovative teaching methods which focuses on the whole growth of the developing child, touching hearts as well as minds and encompassing social, physical, cognitive, emotional and cultural needs in addition to academic development.

Certified
Teachers
The most qualified and experienced personnel are hand-picked based on their subject knowledge, creativity in teaching and leadership traits. The statutory norms of teacher-student ratio are strictly adhered to and teachers take personal and individualistic care in the progress and development of each student.

Global
Student
The world is becoming increasingly competitive in every sphere of activity. If one wishes to excel in a vocation, he/she needs to develop a level of excellence higher than his/ her peers. Institutions and organizations also demand people who have acquired the cutting edge in their field of interest.

Physical
Activities
Sporting activity at Chennai Public School forms an inseparable part of student life. To hone the sporting skills of Sri Vidya Mandir School champs, specialized coaching is offered in various sports, games and martial arts such as Athletics, Yoga, Table Tennis, Cricket, Football, Chess, Carrom, etc.

Trans
portation
The school has an effective, hassle-free transport service connecting every neighborhood of Salem city within a radius of 25 km.. Every bus has a custodian for the convenience of the students at the boarding and debarkation points. It is well equipped with a first aid box in case of any emergency.

Special
Education
The knowledge component is developed through Integrated Language Arts, Hindi, French, Science, Mathematics, Social Science, Computer Science, Physical education, Value education, Life-skill, Music, General knowledge subject areas with innovative learning aid, assignment, project work and field trips.
Facilities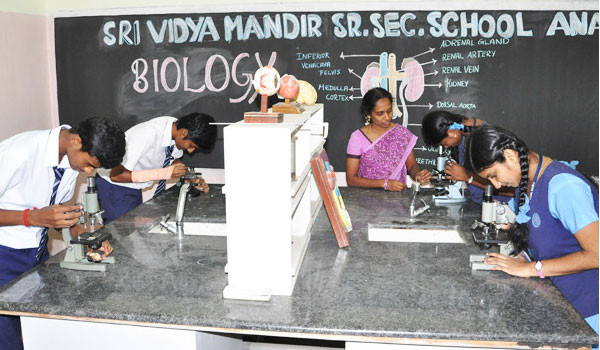 Science Laboratory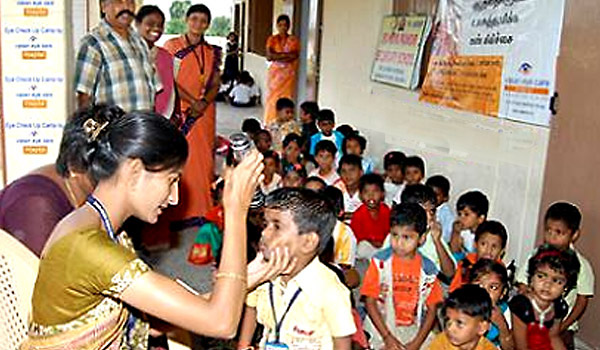 Medical Camp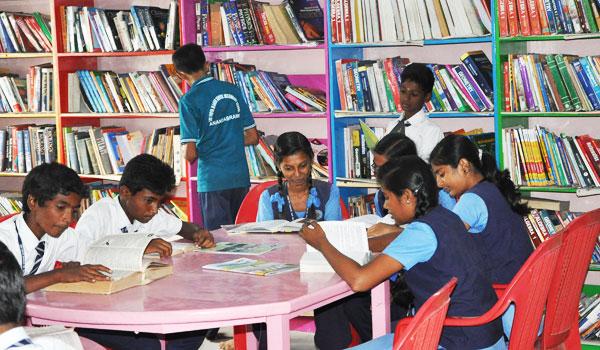 Library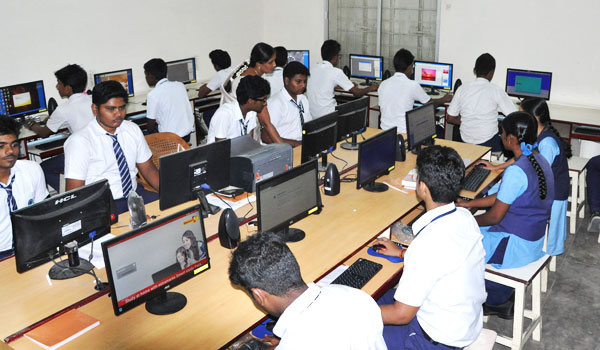 Computer Laboratory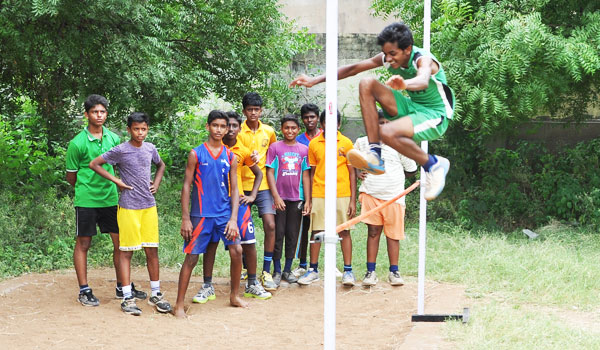 Sports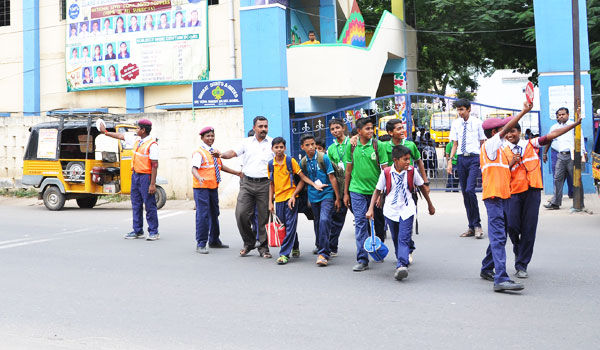 Junior Red Cross
WHAT PARENT'S SAY

S.Mahalingam
Parents
" South India's Largest and Nation wide recognized Pre-schooling expertsare now with the higher version of the Sri Vidya Mandir Family has grown into a BIG BANYAN with a total enrolment of 7000 boys and girls in their most impressionable age. "